Welcome to the vacancy page of the FMF. Here, you will find relevant vacancies from several companies.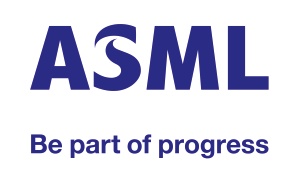 Physics Internship | Optical Sensor
Within ASML Research we are investigating novel optical sensor concepts that could be introduced in future generation ASML products. The team you will be working in investigates sensors for improved wafer alignment. As wafer alignment is a crucial part of an ASML machine it is important to investigate each concept thoroughly. Find your internship.
Internship: Explore a new calibration method for the EUV projection optical system
The EUV scanner is state of the art technology, therefore there isa constant drive in the ASML factory in reducing cycle time for setting up the scanner. In this context, it needs to be investigated if the current version of the EUV projection optical system calibration sequence can be reduced further. You will be integrated in the projection optical performance team and have interactions with the sensor and metrology departments. Find your internship.
Physics / Optics Graduation Internship: New Optical Sensor Concepts
ASML produces photolithography scanners performing with nanometer accuracy at a very high speed. This is achieved thanks to several elements: good design, very accurate sensors, and clever algorithms. We constantly seek improvements in all these elements to improve scanner performance. In being part of ASML, your task is to push this boundary of accuracy and speed beyond the current status by exploring new optical sensor designs. Find your internship.
Are you a soon-to-be Master graduate with a strong quantitative background? We would love to invite you for a video call, in which we can get to know each other. At NN Life, we have numerous opportunities within our Finance Department.
Da Vinci Derivatives is a unique proprietary trading firm, focussing on volatility trading, arbitrage and market making across major exchanges worldwide. We identify opportunities and trade based on in-house developed strategies, and we provide liquidity and efficiency to the markets.
Our philosophy towards work is best captured by the saying "Be good, work hard and great things will happen". We are meritocratic by nature and believe that empowering talent in our organization is the only way forward. Our employees are out greatest asset and we are constantly looking for smart, talented and passionate people to strengthen our team and support our growth plans.
Da Vinci Derivatives BV currently has three open positions!
WHY WORK AT KLIPPA?
A job or internship at Klippa means an international learning environment, creativity, and space for your ideas. So expect a dynamic environment where growth and innovation are paramount, also when it comes to your development. At Klippa, you will discover what you like and what makes you happy, but also what you are good at and can become even better at.
Here a the links to our vacancies:
Front-end JavaScript Developer