ASML Internships: an experience in progress that will help shape your career
These days, you can find 16 GB USB sticks on supermarket shelves for as little as €10. In hospitals, a camera the size of a pill can be swallowed to survey a patient's intestines. And in the oceans, tiny GPS transmitters track endangered turtles to help protect them. While each of these devices is incredibly small, it actually represents a big milestone in technological progress.
One of the high-tech players working on these kinds of life-enhancing milestones every day is ASML, a manufacturer of machines that make computer microchips. Microchips are the hearts of many of the devices that keep us informed, entertained and safe.
ASML supplies lithographic equipment to all the world's major microchip manufacturers. These include Samsung, Intel and TSMC. For these companies - and for ASML - the quest is always to produce chips that are smaller, faster, more effective and less expensive. Never satisfied, the people at ASML measure their performance in units that begin with pico or nano. The smaller, the better.
With ASML's latest generation of machines, it is possible to print lines on chips measuring only about 20nm in thickness. Just imagine: that's like printing the contents of a 500-page novel onto a centimetre-long strand of human hair!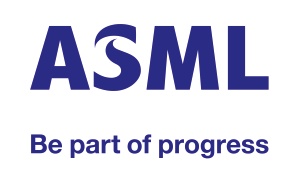 Internships: your career starts here
Whatever your study background, whether you want to design or build systems or machines, work with customers or focus on software code, we are looking ror people like you to help us push technology further.
Progress takes teamwork. Our Research & Development team is more than 5,500 people strong, with major sites on three continents. Dozens of diverse, interdisciplinary teams work in parallel to meet a challenging development schedule.
Internships, graduation projects and events are your opportunity to get to know this world of industrial strenth R&D and get a feel for what excites you most.
You can apply for an ASML internship - and if we can find the right assignment for you, you'll get a memorable experience in cutting-edge technology and teamwork.
If you are bright, eager to learn and can work in a team, we will consider placing you in our technologically diverse organization. What's more, your technical skills will be strenghtened, enriched and stretched - whatever your specialty is. That's because we build machines that are amongst the most complex systems ever conceived. And machines like these require an extremely wide variety of technologies.
As an intern, you will be part of this progress in cutting-edge technology. Working in a multidisciplinary team, you will experience an international environment and have the opportunity to learn from many different technical specialists. It can therefore be the starting point for building your own professional network.
How to apply for an internship
For inforamtion about internships or graduation project please contact our internship coordinators at internships@asml.com or +31 40 268 6773. Or go to our students page.